AIMING TO DISCIPLE 144,000 INTERNATIONAL STUDENTS BY 2030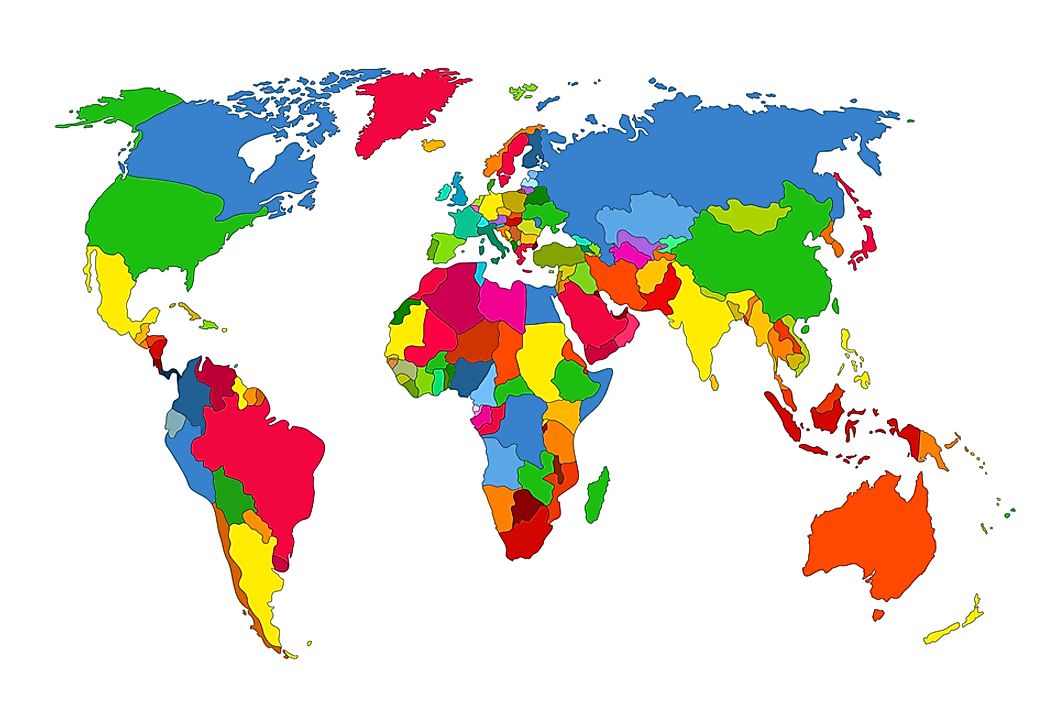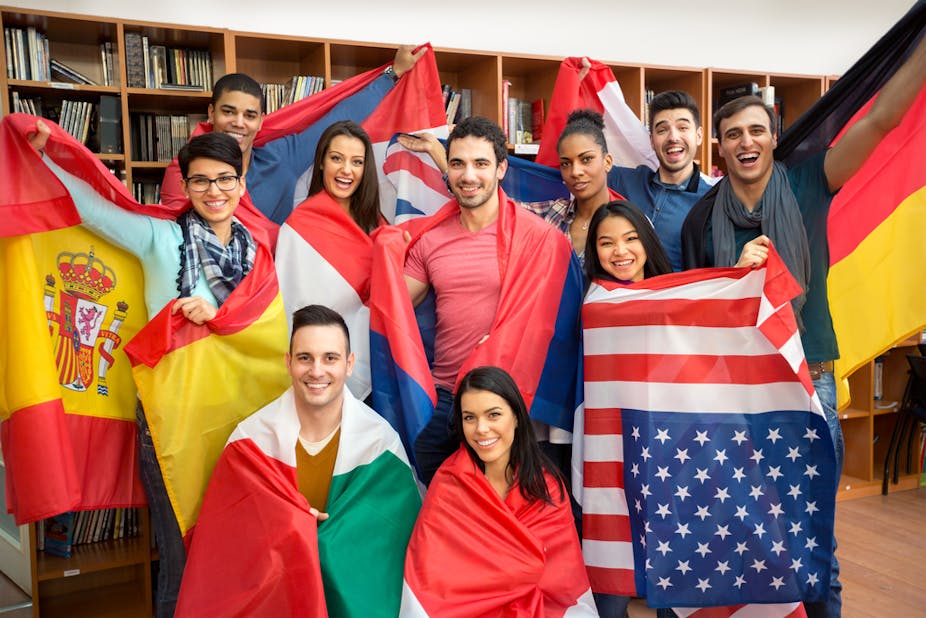 GLOBAL STUDENTS
One of the aims of YaYiN is to reach and disciple at least 144,000 people across the various countries and continents of the globe. This will be achieved by raising up people with the apostolic ability to teach and develop others in their own countries. Each year, more bible students are taking the challenge to become true Talmidim or disciples of Christ. Why not embark on this journey of becoming a truly world-class student?
Historically, the gospel spread with equal celerity and facility eastwards towards India and China (largely by the familiarity with the Syriac language) as it did westwards to Greece, Italy and Africa. In each locality, the gospel contextualized, adapted and embedded itself into the culture. The gospel not only transformed the culture but was in some respects transformed by the culture while still keeping the three essentials of the faith-a common canon, creed and Christ.
Some of the many countries and places where we aim to raise up Talmidim are listed below. In each country or region, the gospel and concept of the logos, the Memra or Dbar Elohim incarnates into a local, contextual and cultural understanding that becomes relevant and transformational to the people.
Africa
Africa a spiritual place
Karibu YAYIN
KUHUSU YAYIN: KULEA WANAFUNZI WA MASTER WOTE ULIMWENGU (TALMIDIM)
Karibu kwa YaYiN, chuo kikuu mkondoni kilicho na njia ya kipekee ya ufuasi wa hali ya juu. Kila kitu utakachosoma, iwe katika Shule ya Maarifa, shule ya vipawa au Yeshivah, inaonyesha uelewa mzuri wa Masihi. Yeshua aliwaamuru wanafunzi wake kwenda ulimwenguni kote, kuhubiri habari njema na kufanya wanafunzi (Mt. 28:19). Neno, 'wanafunzi,' ambalo mara nyingi linatafsiriwa kama 'wanafunzi' hutafsiriwa vizuri kama 'talmidim' kwa Kiebrania na Kiaramu. Yeshua angepeana tume hii kwa Kiaramu. Matumizi yake ya neno, 'talmidim' kwa hivyo ingeashiria kitu kingine zaidi ya kuwafanya tu wanafunzi kwa maana ya kisasa, magharibi. Talmid ni mwanafunzi-mzuri. Masiya anatafuta kupata talmidim wa kweli.
Africa is a very spiritual continent that incorporates monotheistic, pantheistic and polytheistic beliefs. The gospel reached Africa before Europe and churches such as the Ethiopian, Coptic and others are some of the oldest churches in the world. Far from being the 'dark continent,' Africa or Alkebulan, 'the mother of mankind' is regarded by anthropologists as the birthplace of humanity and the point from which Homo Sapiens (wise humans) emigrated, gradually replacing the Neanderthals inhabiting Europe. Although much is spoken about Sephardic Jews from Spain and Ashkenazi Jews from Europe, Africa boasts a much longer tradition of Jews claiming their heritage from Solomon with many tribes that speak Hebrew and observe the Torah. This mix of history, spirituality and culture is the ideal melting pot for the truth of Yeshua to spread and for Talmidim to emerge.
Arabia
مرحبا بكم في YAYIN
عن YAYIN: النهوض بأساتذة الماجستير في جميع أنحاء العالم (TALMIDIM)
مرحبًا بكم في YaYiN ، وهي جامعة عبر الإنترنت ذات نهج فريد للتلمذة المتقدمة. كل ما ستدرسه ، سواء في مدرسة المعرفة أو مدرسة الإهداء أو مدرسة يشيفاه ، يشير إلى فهم أفضل للمسيح. كلف يشوع تلاميذه بالذهاب إلى العالم كله والتبشير بالبشارة والتلمذة (متى 28:19). غالبًا ما تُترجم كلمة "تلاميذ" على أنها ببساطة "متعلمون" من الأفضل ترجمتها إلى "تلميديم" بالعبرية والآرامية. كان يشوع قد أعطى هذه اللجنة في الآرامية. لذلك فإن استخدامه لمصطلح "تلميديم" كان سيلمح إلى شيء أكثر من مجرد جعل المتعلمين بالمعنى الغربي الحديث. التلميذ هو تلميذ رئيسي. إن المسيح يسعى إلى
إيجاد مثل هذا التلميذ الحقيقيم
Arabia is the land of Joktan, the true father of the Arabs as opposed to the 'mustarrab' the non-authentic Arabs. Arabia hasn't always been the land of Islam. Before the birth of Mohammed, there were a number of distinct tribes that worshipped over three hundred deities. In contrast to the iconography seen in western churches, Islamic Mosques have no images. They only have the written word in Arabic. Islam was birthed in the context of an environment influenced by Judaism and Nestorian Christianity (the belief that Yeshua had two natures co-existing side by side). Mohammed and Moslems believe that the Koran, the direct recitation of Allah is uncorrupted and represents the word of the unknowable G-d. This picture of the non-anthropomorphic, non-iconographic depictions of G-d is similar to that in the Aramaic Targums. This, together with, the concept of the scriptures being corrupted by the Roman church and G-d having no son, serves as a good basis to present Yeshua as the Memra, the living speech of G-d and to raise Talmidim.
China
歡迎來到雅音
關於雅音:正在崛起的全球大師(TALMIDIM)
歡迎來到YaYiN,這是一所在線大學,採用了獨特的高級門徒訓練方法。 無論是在知識學校,天才學校還是在耶穌學校,您將學習的所有內容都表明您對彌賽亞有了更好的了解。 耶穌宣告他的門徒進入世界各地,傳揚好消息並成為門徒(太28:19)。 "信徒"一詞在希伯來語和亞拉姆語中通常被簡單地翻譯為"學習者",最好翻譯為" talmidim"。 耶穌會在阿拉米語中給這個佣金。 因此,如果他使用" talmidim"一詞,就意味著除了簡單地培養現代西方意識的學習者以外,還可以得到其他提示。 滑石粉是大師。 彌賽亞正在尋求找到真正的拉米定。
Huānyíng lái dào yǎ yīn
Shamanism, Taoism and Buddhism are deeply rooted in the psyche of Chinese culture. These beliefs incorporate the concept of balance and finding the true pathway.' Buddhism, in particular, stresses the middle path or middle way – living a life of modesty. Chinese is similar in thought to Hebrew where letters represent pictures and ideas. Chinese religion is very reflective, philosophical and disciplined in its approach with a strong communal ethos and honour code. The Chinese language juxtaposes letters that reflect ideas and concepts. Many of these seem to ally with biblical creation and flood narratives. The concept of the divine man in the form of the emperor is also a very early one. These ideas, together with others such as the 'ying-yang, 'chi, and Tao are strong influences and constitute useful entry-points for portraying G-d in his composite unity. The gospel is spreading faster in China than any other place and Chinese Christians are experiencing persecution for Yeshua's name in countless house and underground churches. Nevertheless, China is a rich mission field; the blood of the martyrs is indeed the seed of the church.
France
The Franks are an ancient Germanic people. Charlemagne was dubbed the 'father of Europe' and played a pivotal role in staving off the onslaught of Islam in Medieval times.
Bienvenue chez YAYIN
À PROPOS DE YAYIN: ÉLEVER DES MAÎTRES DISCIPLES MONDIAUX (TALMIDIM)
Bienvenue à YaYiN, une université en ligne avec une approche unique du discipulat avancé. Tout ce que vous étudierez, que ce soit à l'école de la connaissance, à l'école du don ou dans la Yeshiva, indique une meilleure compréhension du Messie. Yeshua a chargé ses disciples d'aller dans le monde entier, de prêcher la bonne nouvelle et de faire des disciples (Matt. 28:19). Le mot «disciples», souvent traduit simplement par «apprenants», est mieux traduit par «talmidim» en hébreu et en araméen. Yeshua aurait donné cette commission en araméen. Son utilisation du terme «talmidim» aurait donc fait allusion à quelque chose de plus que de simplement faire des apprenants au sens moderne et occidental. Un talmid est un maître-disciple. Le Messie cherche à trouver de tels vrais talmidim.
Germany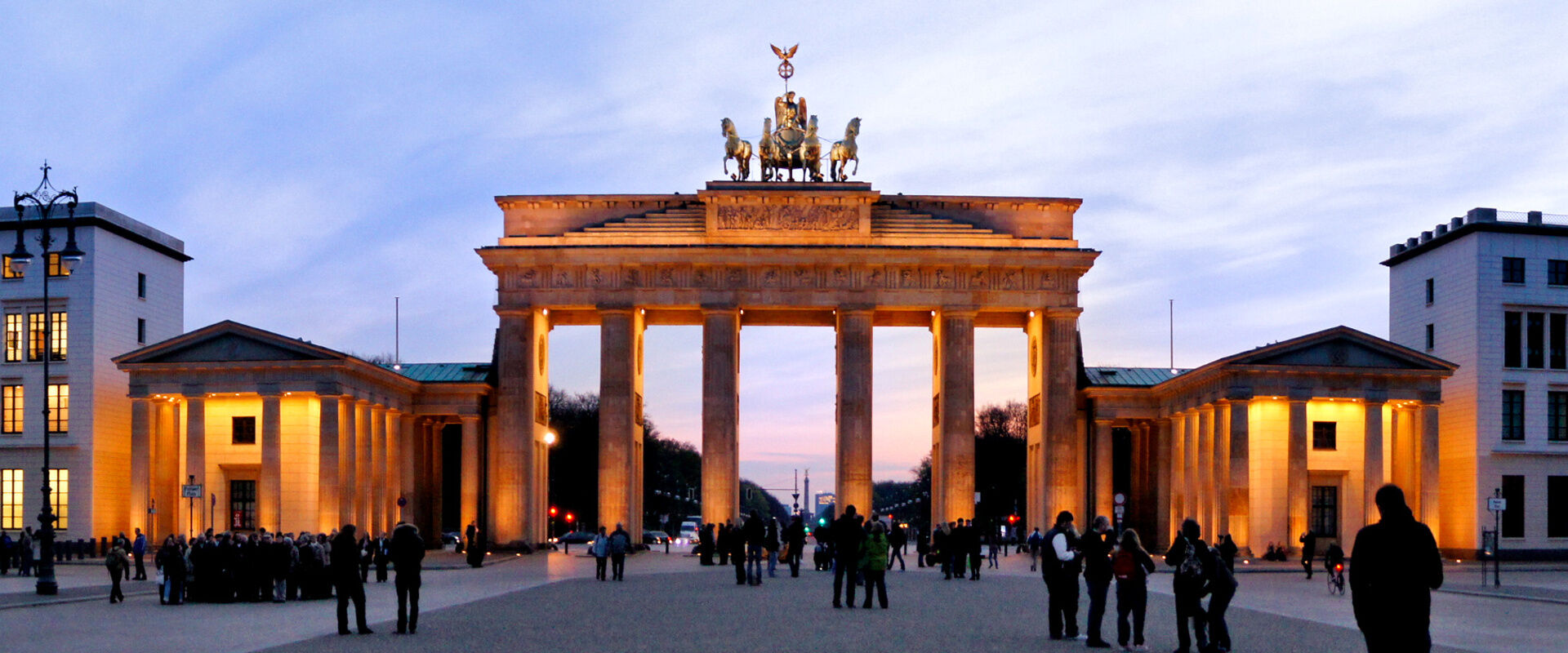 Willkommen bei YAYIN
ÜBER YAYIN: WELTWEITE MEISTERDISZIPLE (TALMIDIM) ERHÖHEN
Willkommen bei YaYiN, einer Online-Universität mit einem einzigartigen Ansatz für fortgeschrittene Jüngerschaft. Alles, was Sie lernen werden, ob in der Schule des Wissens, der Schule der Gabe oder der Jeschiwa, weist auf ein besseres Verständnis des Messias hin. Jeschua beauftragte seine Jünger, in die ganze Welt zu gehen, die gute Nachricht zu predigen und Jünger zu machen (Mt 28,19). Das Wort "Schüler", das oft einfach als "Lernende" übersetzt wird, wird sowohl auf Hebräisch als auch auf Aramäisch besser als "Talmidim" wiedergegeben. Jeschua hätte diesen Auftrag auf Aramäisch erteilt. Seine Verwendung des Begriffs "Talmidim" hätte daher mehr angedeutet, als nur Lernende im modernen, westlichen Sinne zu machen. Ein Talmid ist ein Meisterschüler. Der Messias sucht nach solchen wahren Talmidim.
Holland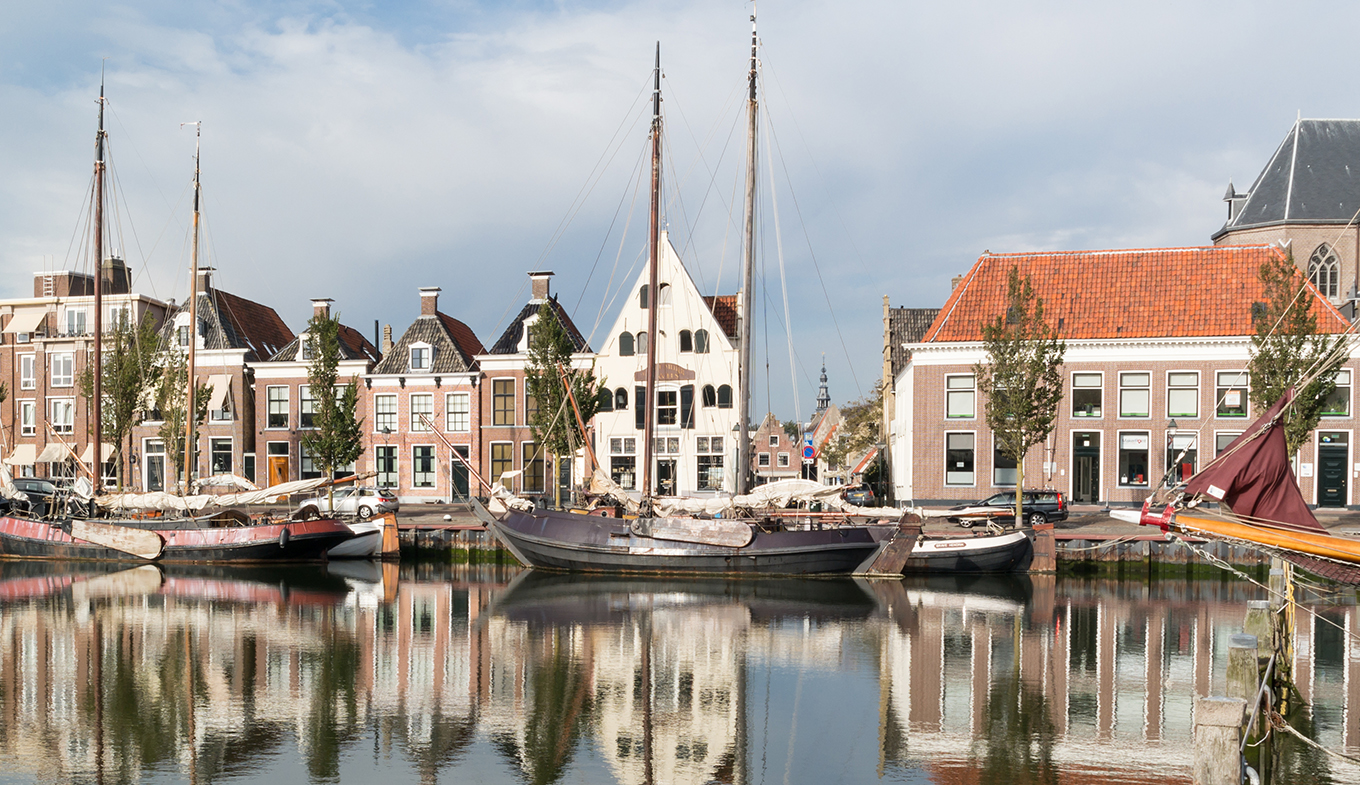 Welkom bij YAYIN
OVER YAYIN: WERELDWIJDE MEESTERDISCIPELEN VERHOGEN (TALMIDIM)
Welkom bij YaYiN, een online universiteit met een unieke benadering van gevorderd discipelschap. Alles wat je gaat bestuderen, of het nu gaat om de School of Knowledge, de School of Gifting of de Yeshivah, wijst op een beter begrip van de Messias. Yeshua gaf zijn discipelen de opdracht om de hele wereld in te gaan, het goede nieuws te prediken en discipelen te maken (Matt. 28:19). Het woord 'discipelen' wordt vaak vertaald als 'leerlingen', en wordt zowel in het Hebreeuws als in het Aramees beter weergegeven als 'talmidim'. Yeshua zou deze opdracht in het Aramees hebben gegeven. Zijn gebruik van de term 'talmidim' zou daarom op iets meer hebben gesuggereerd dan alleen lerenden maken in de moderne, westerse zin. Een talmid is een meesterdiscipel. De Messias probeert zulke ware talmidim te vinden.
India
YAYIN में आपका स्वागत है
YAYIN के बारे में: दुनिया-भर में मास्टर डिस्कवरी (TALMIDIM) की स्थापना
उन्नत शिष्यत्व के लिए एक अद्वितीय दृष्टिकोण के साथ एक ऑनलाइन विश्वविद्यालय YaYiN में आपका स्वागत है। सब कुछ आप अध्ययन करेंगे, चाहे वह स्कूल ऑफ नॉलेज में हो, स्कूल ऑफ गिफ्टिंग या याशिवह, मसीहा की बेहतर समझ की ओर इशारा करता है। येशुआ ने अपने चेलों को सारी दुनिया में जाने, खुशखबरी सुनाने और चेले बनाने की आज्ञा दी (मत्ती 28:19)। शब्द, word शिष्यों, जिसका अनुवाद अक्सर 'शिक्षार्थियों के रूप में किया जाता है' को हिब्रू और अरामी दोनों में m तालमिदिम 'के रूप में बेहतर रूप से प्रस्तुत किया गया है। येशुआ ने अरामिक में यह कमीशन दिया होगा। इस शब्द का उपयोग, m तालमिडिम 'इसलिए केवल आधुनिक, पश्चिमी अर्थों में शिक्षार्थी बनाने की तुलना में कुछ अधिक पर संकेत दिया होगा। एक तावीज़ एक गुरु-शिष्य है। मसीहा इस तरह के सच्चे तालीम को खोजने की कोशिश कर रहा है।
yayin mein aapaka svaagat hai
yayin ke baare mein: duniya-bhar mein maastar diskavaree (talmidim) kee sthaapana
unnat shishyatv ke lie ek adviteey drshtikon ke saath ek onalain vishvavidyaalay yayin mein aapaka svaagat hai. sab kuchh aap adhyayan karenge, chaahe vah skool oph nolej mein ho, skool oph giphting ya yaashivah, maseeha kee behatar samajh kee or ishaara karata hai. yeshua ne apane chelon ko saaree duniya mein jaane, khushakhabaree sunaane aur chele banaane kee aagya dee (mattee 28:19). shabd, word shishyon, jisaka anuvaad aksar 'shikshaarthiyon ke roop mein kiya jaata hai' ko hibroo aur araamee donon mein m taalamidim 'ke roop mein behatar roop se prastut kiya gaya hai. yeshua ne araamik mein yah kameeshan diya hoga. is shabd ka upayog, m taalamidim 'isalie keval aadhunik, pashchimee arthon mein shikshaarthee banaane kee tulana mein kuchh adhik par sanket diya hoga. ek taaveez ek guru-shishy hai. maseeha is tarah ke sachche taaleem ko khojane kee koshish kar raha hai.
Israel
וך הבא ל- YAYIN
אודות יייין: העלאת תלמידי אדונים ברחבי העולם (תלמידים)
ברוך הבא ל- YaYiN, אוניברסיטה מקוונת עם גישה ייחודית לתלמידות מתקדמת. כל מה שתלמדו, בין אם בבית הספר לידע, בבית הספר למתנות או בישיבה, מצביע על הבנה טובה יותר של המשיח. ישוע הזמין את תלמידיו ללכת לכל העולם, להטיף את הבשורה הטובה ולהפוך לתלמידים (מט. 28:19). המילה, 'תלמידים', שתורגמה לעיתים קרובות כפשוטם 'לומדים' מתורגמת בצורה טובה יותר כ'תלמידים 'בעברית ובארמית. ישוע היה נותן עמלה זו בארמית. השימוש שלו במונח 'תלמידים' היה אפוא רומז למשהו יותר מאשר פשוט לגרום ללומדים במובן המודרני והמערבי. תלמיד הוא תלמיד-אמן. המשיח מבקש למצוא תלמידים אמיתיים כאלה
Japan
YAYINへようこそ
YAYINについて:世界中のマスターディスクリプルを育てる(TALMIDIM)
高度な弟子へのユニークなアプローチを持つオンライン大学、YaYiNへようこそ。 知識の学校、贈り物の学校、イェシーバーのいずれであっても、あなたが学ぶすべてのことは、メシアをよりよく理解することを示しています。 イエシュアは弟子たちに全世界に行き、良いたよりを宣べ伝え、弟子を作るように命じました(マタイ28:19)。 単に「学習者」と訳されることが多い「弟子」という言葉は、ヘブライ語とアラム語の両方で「タルミディム」としてより適切に表現されます。 イエシュアはアラム語でこの任務を与えたでしょう。 したがって、彼が「タルミディム」という用語を使用したことは、単に現代の西洋的な意味で学習者を作る以上の何かを示唆していたでしょう。 タルミッドはマスター弟子です。 メシアはそのような真のタルミディムを見つけようとしています。
Korea
AYIN에 오신 것을 환영합니다
YAYIN 소개 : 전 세계 마스터 제자 육성 (TALMIDIM)
고급 제자 훈련에 대한 독특한 접근 방식을 갖춘 온라인 대학 인 YaYiN에 오신 것을 환영합니다. 지식 학교, 선물 학교 또는 Yeshivah에서 공부할 모든 것은 메시아에 대한 더 나은 이해를 나타냅니다. 예슈아께서는 제자들에게 온 세상에 가서 좋은 소식을 전하고 제자를 삼으라고 명하셨습니다 (마 28:19). 단순히 '학습자'로 번역되는 '제자'라는 단어는 히브리어와 아람어 모두에서 '탈 미딤'으로 더 잘 번역됩니다. 예슈아께서는 아람어로이 위임을 주셨을 것입니다. 따라서 '탈 미딤'이라는 용어의 사용은 단순히 현대적이고 서양적인 감각으로 학습자를 만드는 것 이상의 의미를 암시했을 것입니다. talmid는 마스터 제자입니다. 메시아는 그러한 진정한 탈 미딤을 찾고 있습니다.
Philippines
Russia
Добро пожаловать в ЯИН
О ЯИНЕ: ВОСПИТАНИЕ УЧЕНИКОВ МИРА
Добро пожаловать в YaYiN, онлайн-университет с уникальным подходом к продвинутому ученичеству. Все, что вы будете изучать, будь то в Школе знаний, школе дарований или ешиве, указывает на лучшее понимание Мессии. Иешуа поручил своим ученикам идти по всему миру, проповедовать благую весть и подготавливать учеников (Матф. 28:19). Слово «ученики», часто переводимое как просто «ученики», лучше переводить как «талмидим» как на иврите, так и на арамейском. Иешуа дал бы это поручение на арамейском языке. Таким образом, использование им термина «талмидим» намекало бы на нечто большее, чем простое обучение учащихся в современном, западном смысле. Талмид – мастер-ученик. Мессия ищет таких истинных талмидим.
Romanian
Bine ați venit la YAYIN
DESPRE YAYIN: RIDICAREA DISCIPILELOR MAESTRE LA MONDE (TALMIDIM)
Bine ați venit la YaYiN, o universitate online cu o abordare unică a uceniciei avansate. Tot ceea ce veți studia, fie în Școala Cunoașterii, în școala darurilor sau în Yeshivah, indică o mai bună înțelegere a lui Mesia. Yeshua i-a însărcinat discipolilor săi să meargă în toată lumea, să predice vestea bună și să facă ucenici (Mat. 28:19). Cuvântul "ucenici", tradus adesea ca "învățători" este mai bine redat ca "talmidim" atât în ebraică, cât și în aramaică. Yeshua ar fi dat această misiune în aramaică. Prin urmare, utilizarea termenului "talmidim" ar fi sugerat ceva mai mult decât simplul fapt de a face cursanți în sensul modern, occidental. Un talmid este un maestru-discipol. Mesia caută să găsească astfel de talmidimi adevărați.
Spain
Bienvenido a YAYIN
ACERCA DE YAYIN: CRIANDO DISCÍPULOS MAESTROS MUNDIALES (TALMIDIM)
Bienvenido a YaYiN, una universidad en línea con un enfoque único para el discipulado avanzado. Todo lo que estudiarás, ya sea en la Escuela del Conocimiento, la escuela de los dones o la Ieshivá, apunta a una mejor comprensión del Mesías. Yeshua comisionó a sus discípulos para que fueran por todo el mundo, predicaran las buenas nuevas y hicieran discípulos (Mat. 28:19). La palabra "discípulos", a menudo traducida simplemente como "aprendices", se traduce mejor como "talmidim" tanto en hebreo como en arameo. Yeshua habría dado esta comisión en arameo. Su uso del término "talmidim", por lo tanto, habría insinuado algo más que simplemente hacer aprendices en el sentido occidental moderno. Un talmid es un maestro-discípulo. El Mesías está buscando encontrar talmidim verdaderos.
Tamil
YAYIN க்கு வருக
யாயின் பற்றி: உலக-பரந்த மாஸ்டர் ஒழுக்கங்களை வளர்ப்பது (டால்மிடிம்)
மேம்பட்ட சீடத்துவத்திற்கு தனித்துவமான அணுகுமுறையைக் கொண்ட ஆன்லைன் பல்கலைக்கழகமான YaYiN க்கு வருக. அறிவுப் பள்ளியிலோ, பரிசளிக்கும் பள்ளியிலோ அல்லது யேசீவாவிலோ நீங்கள் படிக்கும் அனைத்தும் மேசியாவைப் பற்றிய சிறந்த புரிதலை சுட்டிக்காட்டுகின்றன. உலகம் முழுவதும் சென்று நற்செய்தியைப் பிரசங்கிக்கவும் சீஷராக்கவும் இயேசு தம்முடைய சீஷர்களை நியமித்தார் (மத் 28:19). 'சீடர்கள்' என்ற சொல் பெரும்பாலும் 'கற்பவர்கள்' என்று மொழிபெயர்க்கப்படுவது எபிரேய மற்றும் அராமைக் மொழிகளில் 'டால்மிடிம்' என சிறப்பாக மொழிபெயர்க்கப்பட்டுள்ளது. இந்த கமிஷனை அராமைக் மொழியில் இயேசு கொடுத்திருப்பார். ஆகவே, 'டால்மிடிம்' என்ற வார்த்தையை அவர் பயன்படுத்தியது, நவீன, மேற்கத்திய அர்த்தத்தில் கற்றவர்களை வெறுமனே உருவாக்குவதை விட வேறு எதையாவது சுட்டிக்காட்டியிருக்கும். ஒரு டால்மிட் ஒரு மாஸ்டர்-சீடர். மேசியா அத்தகைய உண்மையான டால்மிடிம்களைக் கண்டுபிடிக்க முயல்கிறார்.
Turkish
YAYIN'a hoş geldiniz
YAYIN HAKKINDA: DÜNYA ÇAPINDA MASTER DİSİPLİNLERİ YETİŞTİRMEK (TALMIDIM)
İleri öğrenciliğe benzersiz bir yaklaşımı olan çevrimiçi bir üniversite olan YaYiN'e hoş geldiniz. Bilgi Okulunda, hediye okulunda veya Yeşivah'ta çalışacağınız her şey, Mesih'in daha iyi anlaşılmasına işaret eder. Yeshua, öğrencilerini tüm dünyaya gitmeleri, iyi haberi duyurmaları ve öğrenci yetiştirmeleri için görevlendirdi (Matta 28:19). Genellikle basitçe "öğrenenler" olarak tercüme edilen "havariler" kelimesi hem İbranice hem de Aramice'de "talmidim" olarak daha iyi anlaşılır. Yeshua bu komisyonu Aramice olarak verecekti. Bu nedenle, "talmidim" terimini kullanması, modern, batı anlamında basitçe öğrenenler yetiştirmekten daha fazlasını ima edebilirdi. Talmid, usta bir öğrencidir. Mesih, böyle gerçek bir talmidim bulmaya çalışıyor.
Welsh
Croeso i YAYIN
YNGHYLCH YAYIN: CODI DISGYBLION MEISTR RHYFEDD BYD (TALMIDIM)
Croeso i YaYiN, prifysgol ar-lein sydd ag agwedd unigryw tuag at ddisgyblaeth uwch. Mae popeth y byddwch chi'n ei astudio, p'un ai yn yr Ysgol Wybodaeth, yr ysgol ddawnus neu'r Yeshivah, yn tynnu sylw at well dealltwriaeth o'r Meseia. Comisiynodd Yeshua ei ddisgyblion i fynd i'r holl fyd, pregethu'r newyddion da a gwneud disgyblion (Matt. 28:19). Mae'r gair, 'disgyblion,' a gyfieithir yn aml fel 'dysgwyr' yn cael ei rendro'n well fel 'talmidim' yn Hebraeg ac Aramaeg. Byddai Yeshua wedi rhoi'r comisiwn hwn mewn Aramaeg. Byddai ei ddefnydd o'r term, 'talmidim' felly wedi awgrymu rhywbeth mwy na dim ond gwneud dysgwyr yn yr ystyr fodern, orllewinol. Mae talmid yn brif ddisgybl. Mae'r Meseia yn ceisio dod o hyd i wir talmidim.